Now for the really fun bit, setting up your tank and it's easier than you might think!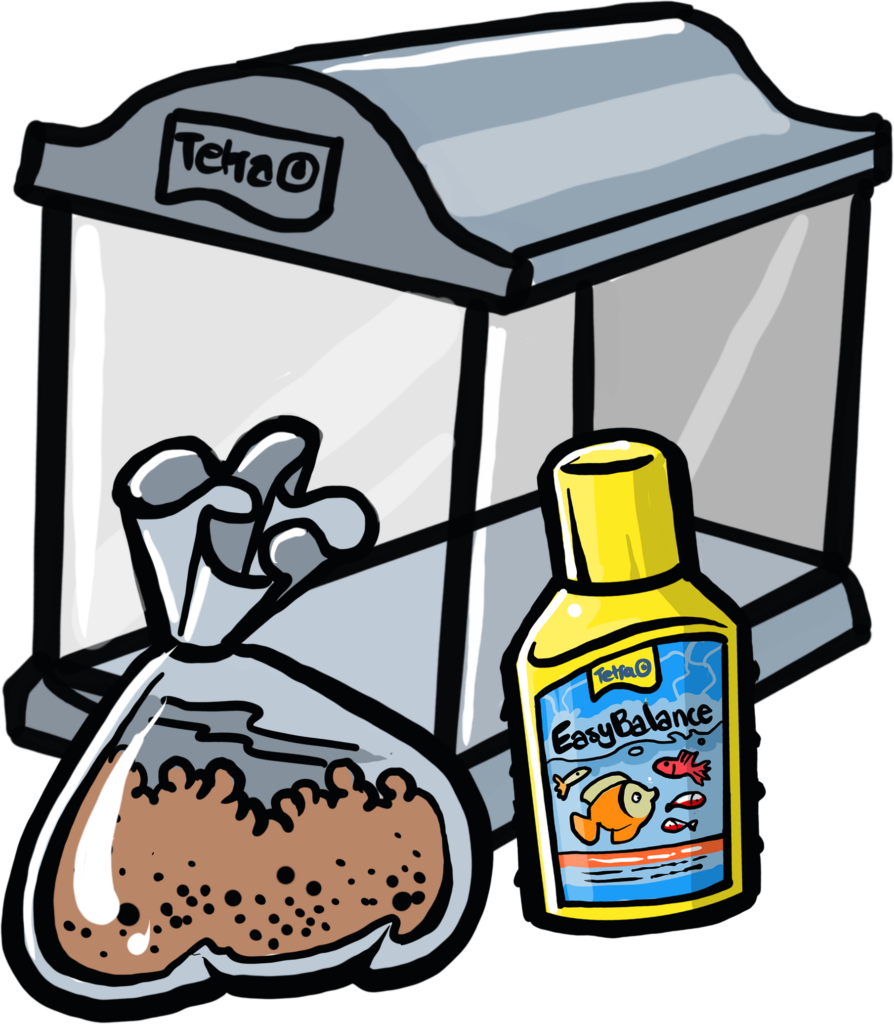 Step 1
Let's take the tank out of the box. Tetra Fish Tanks are made of glass so ask a grown up for help and take extra care.
Give your tank a quick clean with Tetra Easy Wipes. And position the tank on a strong, flat surface.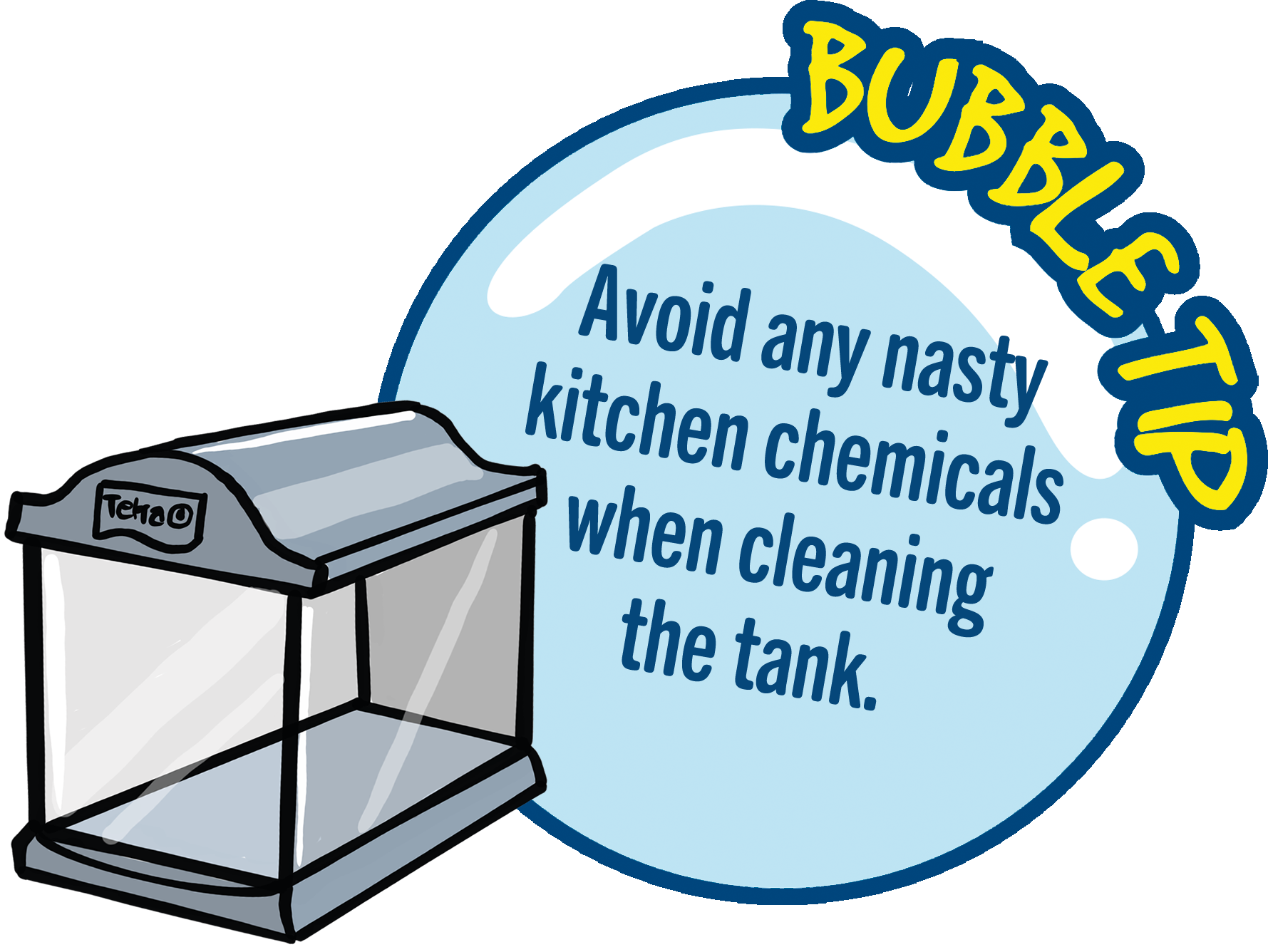 Step 2
If adding real plants add a layer of Tetra Complete Substrate. This will help plants grow big and strong!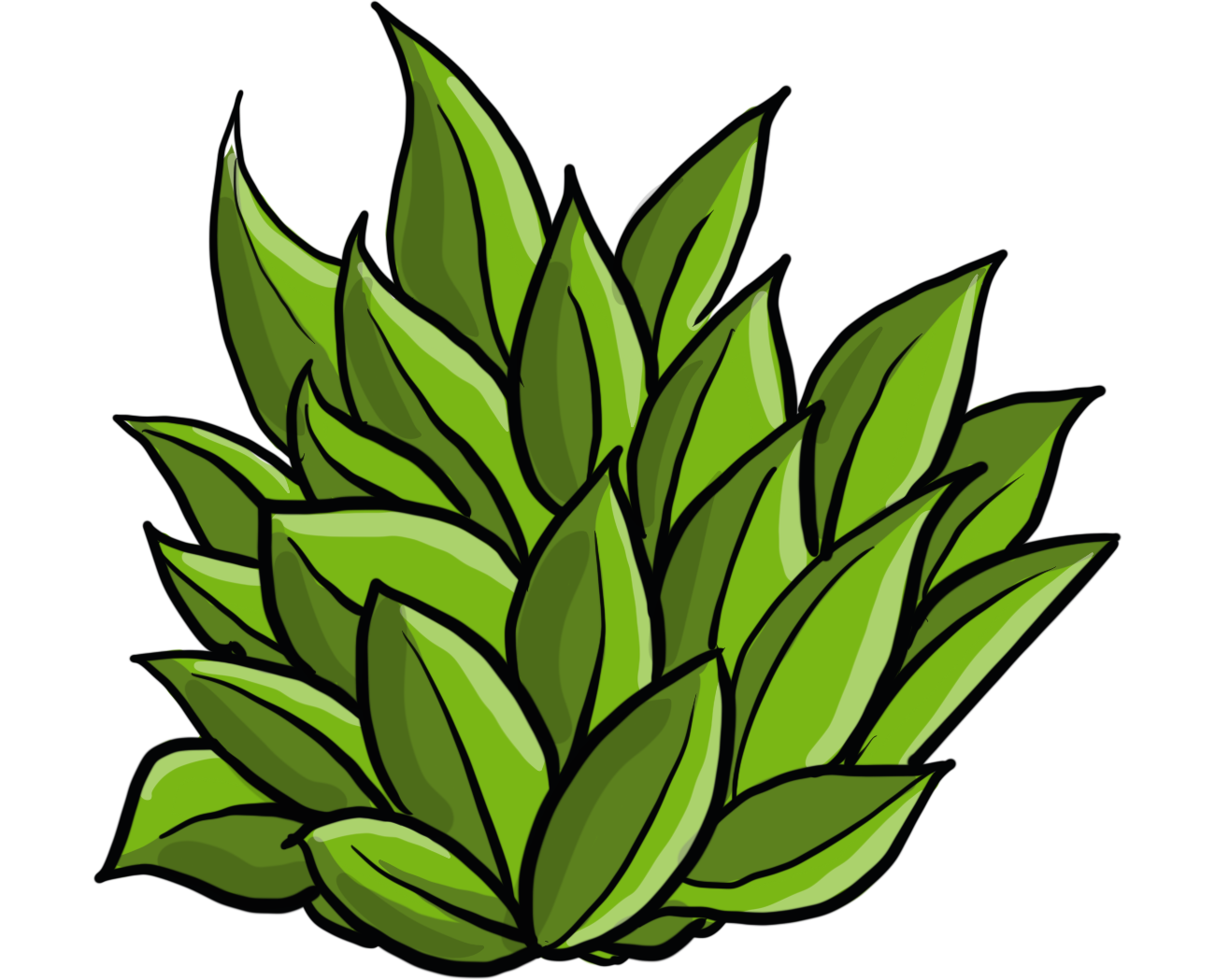 Step 3
Add a layer of washed Tetra Active Substrate regardless of whether your adding real or plastic plants. Don't worry if the water changes colour, it might turn a little brown. If this happens wait a few hours for it to settle.
Step 4
It's time to set up the fish life support system. AKA the filter and if it's a tropical aquarium, a heater too.
You'll find the instructions inside the Tetra Filter box.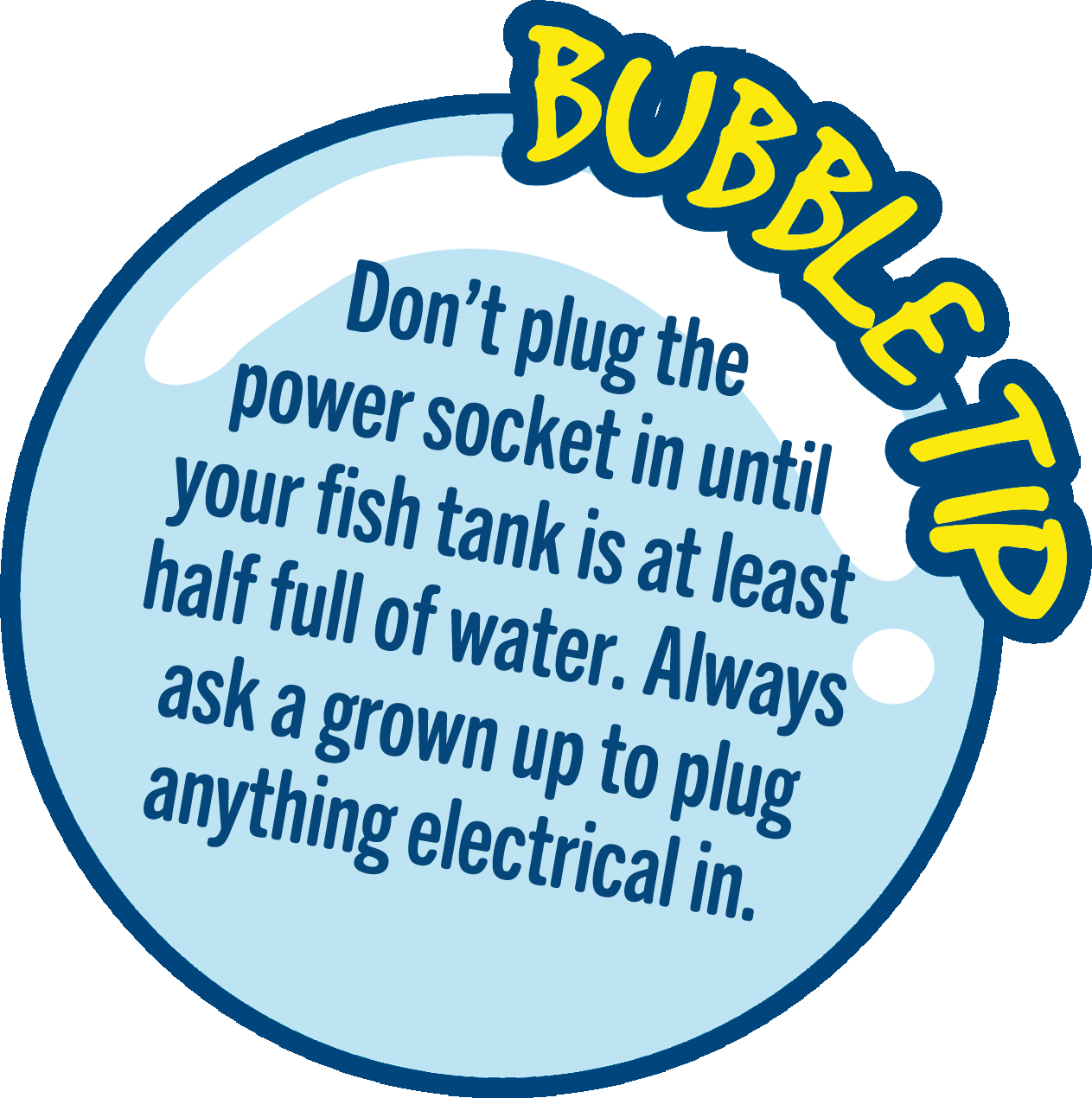 Step 5
Time to start filling the tank. Use a plate or saucer to cover the gravel so that the water doesn't disturb it and make a mess.  Go slowly at first, in fact you should only half fill the tank.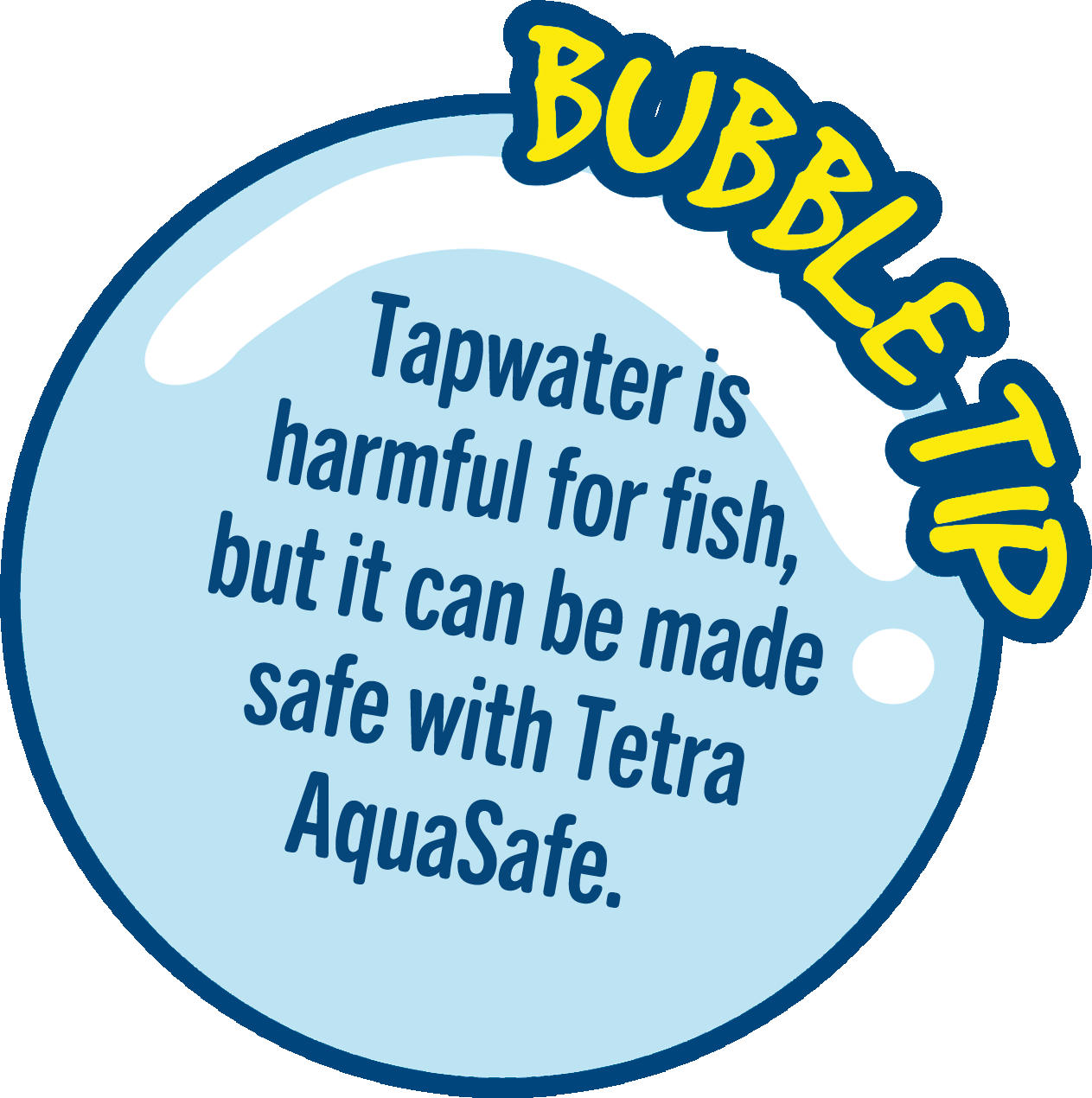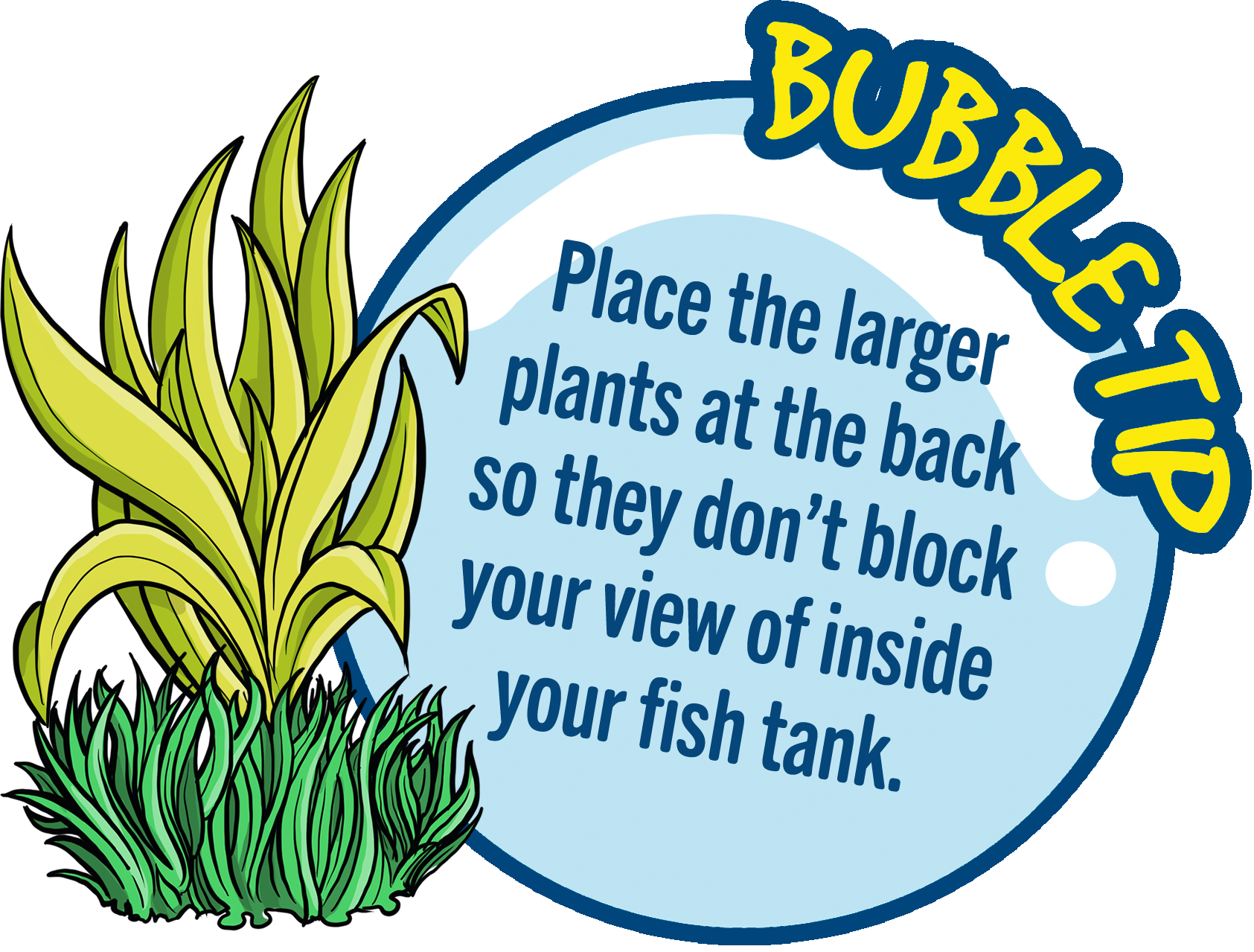 Step 6
Now that your tank is half-full you can start adding the plants.
Burrow small holes into your gravel and pop your plants in, making sure you cover the roots up nice and neatly. Remember: real plant roots are very delicate
Have some fun with this, get your green fingers wiggling and jiggling and become a fish tank gardening pro by bringing out your inner landscape gardener.
Step 7
Now we have finished planting it is time to fill up the rest of the tank and switch the power on. Take some time to admire your beautiful work.